The Oasis Golf Resort in Florence, Arizona, is a unique 18-hole experience tucked into nine holes. The Phoenix-area golf course is a nine-hole facility with two separate greens on each hole, making it an enjoyable and challenging 18-hole experience. The Oasis features four tee boxes, water hazards and bunkers scattered throughout the golf course. Reserve your tee time today at this one of a kind Kenny Watkins-designed golf course.
The Golf Club at Oasis has now added Disc Golf!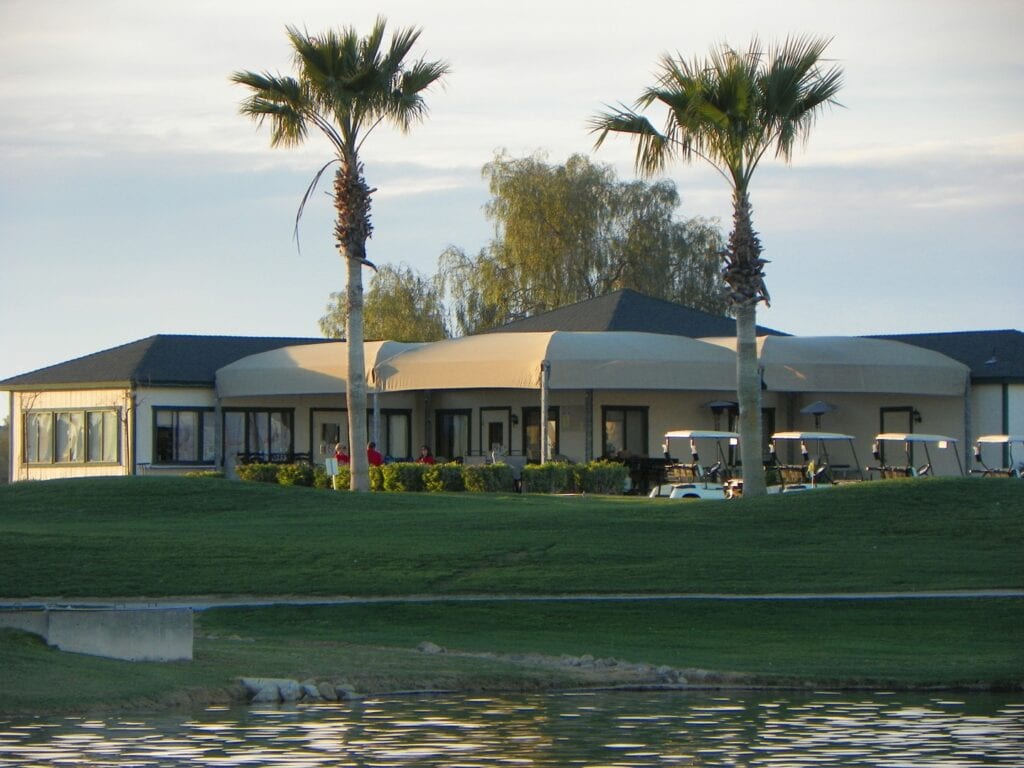 In the Arizona edition of Golf Magazine, the course was featured in their "Hidden Gems" article.  The following quote is from that article:
"Despite popular opinion, there's plenty of golf to be played in the state of Arizona at extremely affordable rates..
Our first Hidden Gem is the Golf Club at Oasis, a rather unique course located along Hunt Highway...  This course features nine fairways and 18 greens, with five tee boxes as long as 7,366 yards from the black set (or as close as 4564 from the red set).  This adds up to one of the most interesting ways to play 18 holes around, and is a great way to learn course management's, shot strategy, and the value of setting up the proper approach angle to any green.  It's also a great way to get a second shot at any given hole without taking one of those illegal yet very popular mulligan's."